Currency
Payment Currency
The Currency shown in our online store is HKD dollars.
Secure payment
Our secure payment
All payment will be processed under the SSL environment to ensure that the payment information is secured.
Using Visa/Mastercard/Paypal/Stripe
We are Paypal/Stripe Verified
We are Paypal Verified
(Customer can use Visa, Master, AE and Discover via Paypal/stripe)
PayPal/Stripe is a free and secure means for making payments online, and for the protection & confidence of our customers, we use PayPal verified account. Paying through Paypal/Stripe is one of the safest ways to make payment; it's also free.
We use Paypal/Stripe for all our transactions, enabling us to accept all major debit or credit cards securely.
PayPal/Stripe also has 100% protection against unauthorized payments sent from your account. It is the most popular method of making secure payments online and is being used by over 103 countries and regions worldwide.
Paypal/Stripe will charge no fee for sending money. All you need is an Email address, access to the Internet and a Credit Card (VISA, MasterCard, Discover, and American Express). More information you can find in www.paypal.com / www.stripe.com
Do I have to pay Tax?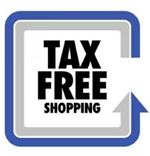 Hong Kong is a free trading port with no sales or export tax. TAX-FREE from vitstyle.com.
You may be subject to import duties, taxes, and/or customs fees be imposed by your local government when you receive your package. You are responsible for paying any additional charges for customs clearance.
Please kindly check your local regulations and custom rate. If you want to declare a lower value on the customs form, please email us at cs@vitstyle.com, quoting your transactions id and shipping address.